Extension and Upgrade Work to Family Dwelling, South Dublin
Private Residence, Dundrum, South Co. Dublin
Stage: Complete, November 2011

The project was to upgrade and extend an existing detached private family home in Dundrum, South Co. Dublin. The existing house was a 3-bed detached house built in the late 1980's. The house consisted of a Kitchen, Living and Dining room along with a small wc at ground floor and 3no. bedrooms along with main bathroom at first floor.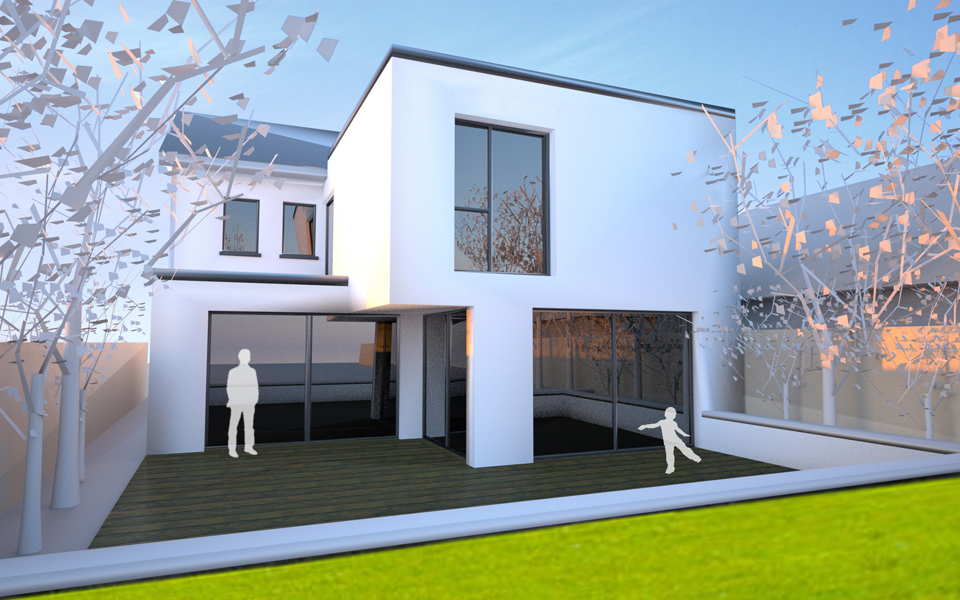 The works consisted of the addition of a contemporary single storey extension to the side and two storey extension to the rear of the existing house, along with the complete reconfiguration of the internal spaces. Due to the optimium south facing aspect of the rear of the dwelling, a number of large south / southwest facing glazed sliders were introduced in order to maximise the natural light entering the spaces. These sliders now also provide access to a new south facing external space, which forms an extension of the internal family space. The result at ground floor provides a new large, bright open-plan kitchen / living / dining and associated external space. The extension at first floor, accommodates a new master bedroom with master en-suite.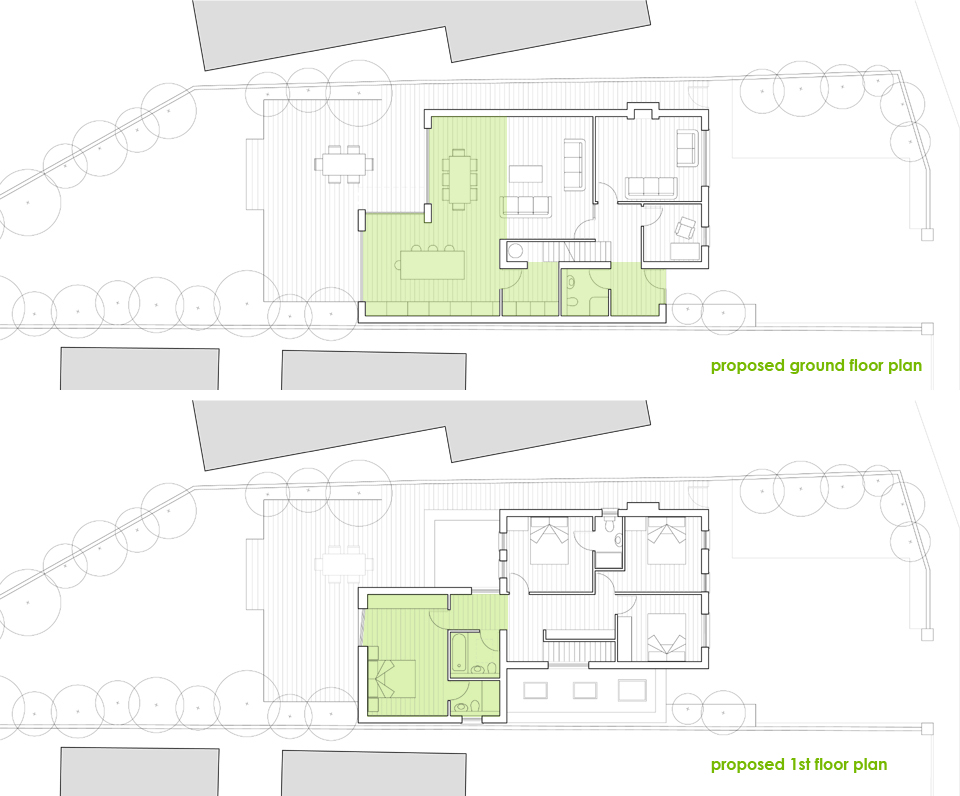 The upgrading works to the existing house focused externally on improving the insulating properties of the existing cavity block walls. This was achieved through the installation of external insulation to the full extent of the existing house. The specification of the walls to the proposed extension also ensure that heat loss is kept to a minimum.  The construction method used was solid blocks laid on the flat, with externally rendered insulation installed to the full extent of the extension. Coupled with this, a new high efficiency gas boiler was installed along with a solar heated hot water system to provide the hot water for the dwelling and a substantial rainwater harvesting system, which gathers rainwater falling on the combined roof surfaces and reuses it internally for flushing toilets etc.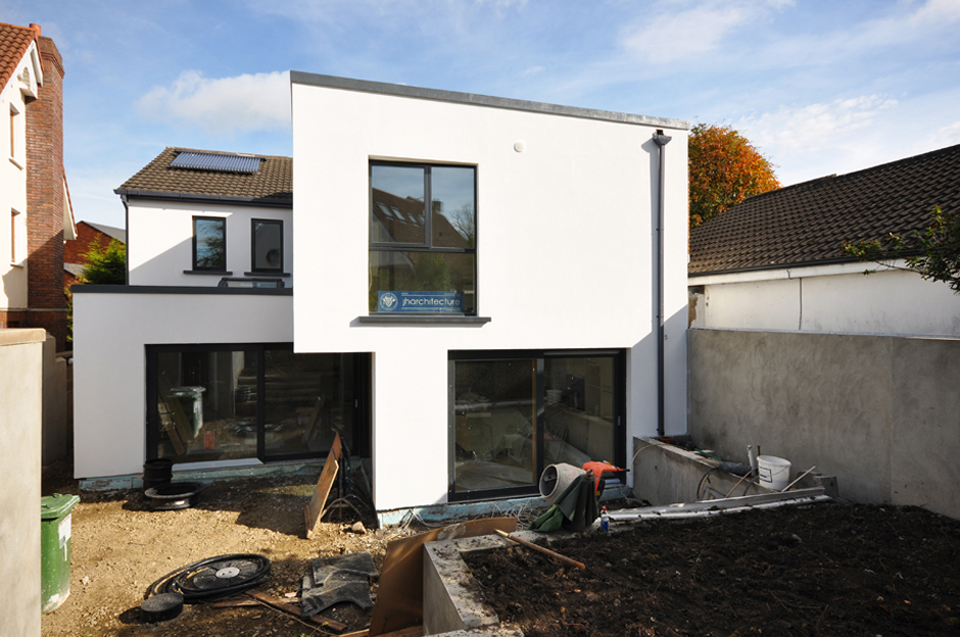 The project was completed in November 2011. You can look back over the build here on our blog where we posted regular updates as it progressed.
You can follow any responses to this entry through the RSS feed. You can leave a response, or trackback from your own site.