WEEK 18: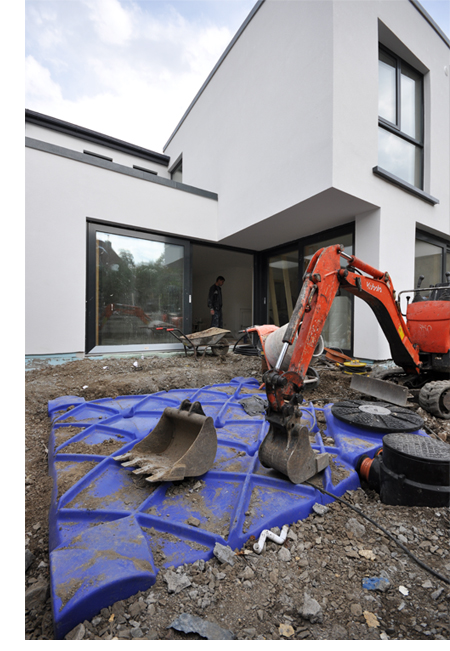 The acrylic render finish to all 1st floor areas is complete and the scaffolding has been removed.  As you can see, removal of the scaffolding to the rear has allowed the 3,000 litre tank for the rainwater harvesting system to be installed in the rear garden (below what will be the new external deck area).  The rainwater harvesting system will store all rainwater falling on the new flat roofs of the extended sections of the house (and the section of roof of the original house which drains onto these new roof surfaces). This water will be filtered on entering the tank and can then be either pumped back in to the house and used for flushing toilets etc or be used externally for washing cars, watering plants etc.
Internally, the finishes are progressing.   The majority of the rooms downstairs have now been painted.  Before the skirting and architraves are fitted, the new oak timber flooring will be laid to the full extent of the ground floor living space.
Click here to read more about this project.